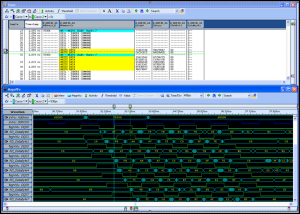 Custom Software Support for use with the TLA has been provided for many years. Our Software Team has decades of experience developing custom supports that leverage the TLA's unique and extensive capabilities to provide the solution you need.
Custom support can also be modifications to application or instrument software.
We're here to help. Let us know what you need and we will work with you to enable your solution.
Contact us for more information.