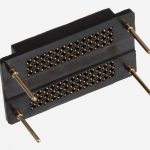 Socketed interposers consists of a target socket, an interposer, and – optionally – a component socket. The target socket has a standard ball-grid-array (BGA) interface which is used to install the socket on to the target. The target socket has a removable socket interface to which the interposer can be mechanically attached and re-attached by using a simple tool and your finger to press-fit the parts together.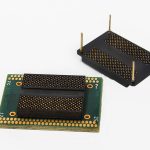 The target socket's design forces the interposer up and over adjacent components, allowing this solution to fit in a wide variety of mechanically tight applications.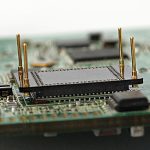 If an optional component socket is provided, this socket will reside on the interposer and provide a mechanically constrained and reusable interface for attaching standard BGA components. If the optional component socket is not provided, the standard BGA component is attached to the interposer using standard BGA component attachment techniques. Lastly, when testing is completed, the interposer can be removed and the BGA component may be press fit directly  the custom socket on the target essentially removing the affect of the interposer in the target.